Nadeeka Amarasinghe
Sustainable Development Council of Sri Lanka
Every year, more than 1.35 million people die in road traffic crashes around the world; that is one person every 24 seconds. About 93% of the fatalities happen in low & middle-income countries. Children and young adults between 05 -29 years are the most vulnerable and 73% of all road traffic deaths occur among young males below 25 years of age. According to WHO road-traffic-injuries fact sheets - 2020, the road traffic accidents cost about 3% of the GDP in most countries. In Sri Lanka, according to Police Department, over the past 10 years, the government incurred around 30 billion Rupees on legal proceeding and police investigations related to road traffic accidents.
According to the Department of Census & Statistics, Sri Lanka has an average of 38,000 accidents annually and 7-8 people lose their lives each day. More than 3,000 deaths and 8,000 serious injuries are recorded annually as per the statistics of Sri Lankan Police. Many of them are aged between 15-45 years. World Bank Report, 2020 on Road Safety in Sri Lanka has highlighted that Sri Lanka will require an additional investment of US$ 02 billion to reduce the national road accident fatalities by 50%.
In addition to injuries and loss of lives, the road accidents also cause increased dependency, destruction of property, injuries and permanent disabilities etc. and make families fall into poverty traps as they either lose their breadwinners or have to support family members who become disabled.
Over speeding, lack of road discipline, inability to follow road rules, non-use of safety gears like seat belts, helmets etc., drunken driving, poor road infrastructure are few of the major reasons for road accidents. According to the National Council for Road Safety, most of the accidents occur during festive months of April and December. 70% of road accidents involve low-income commuters and motorists. Out of that, 40% of pedestrian fatalities were reported due to motorcycle-pedestrian accidents and 10% of the fatalities were reported at railroad level crossings as per the Road Safety in Sri Lanka, World Bank Report-2020.
The 2030 Agenda on, "Sustainable Development Goals" aims at halving the number of global deaths and injuries from road traffic accidents by 2030 whilst also advocating for promoting access to safe, affordable, accessible and sustainable transport system for all, improving road safety, notably by expanding public transport with special attention to the need of those in vulnerable situations, women, children, persons with disabilities and other older persons.
"Streets for Life" is the slogan chosen for the 6th UN Global Road Safety Week (17th -23rd May 2021), to call for 30km/h speed limits to be the norm for cities, towns and villages worldwide. It is claimed that the 30km/h speed limit saves lives and protects all, especially the most vulnerable like pedestrians, cyclists, children, older people and people with disabilities. On the other hand, it will ensure safe, healthy, green and livable cities, by mainly reducing air pollution and promoting safe walking and cycling that leading to a reduction in car dependency and towards zero-carbon mobility.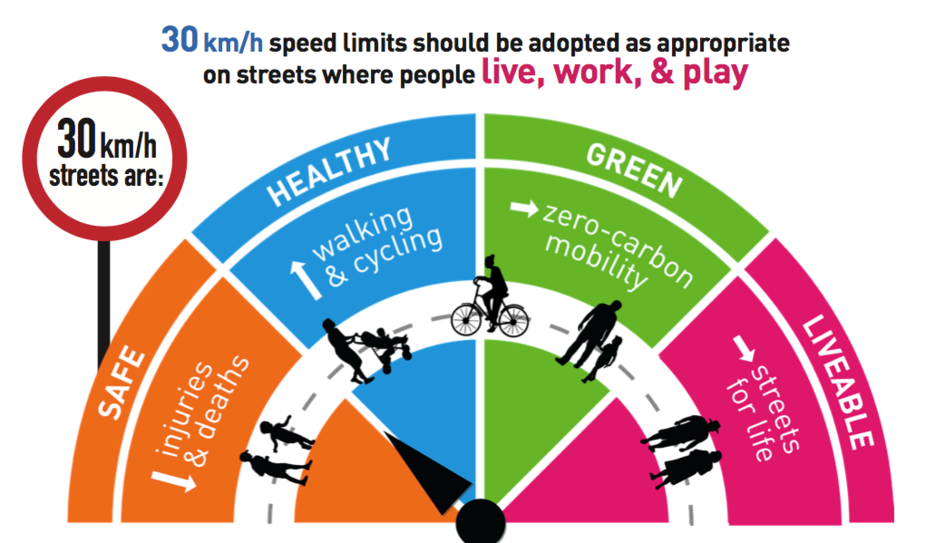 The UN Road Safety Strategy has introduced the basis of "safe system approach". It aims to oversee the interactions among speed, vehicle, road infrastructure and road-user behavior to avoid accidents, resulting in lower mortality rates and less serious injuries. This strategy comprises 05 pillars: road safety management, safer fleets, safer road users, post-crash response and creating safer driving environment.
In Sri Lanka, the National Policy Framework "Vistas of Prosperity and Splendour" has proposed several interventions to ensure road safety including construction of pedestrian paths on all roads and establishing a mechanism for pedestrians to cross roads only in designated places, monitoring all major roads of the country through CCTV cameras, revisiting existing laws to provide reasonable compensation for deaths and irreversible disabilities due to road accidents.
As a country, we need to ensure the road user's discipline, improve road infrastructure, and promote public transport to achieve sustainable transportation commitments of the 2030 Agenda. To achieve that, we need stronger collaboration among all stakeholders. Above all, individually we can execute our responsibilities voluntarily as citizens.